This is a reminder that Friday, December 17th is an Early Dismissal for students. All schools will dismiss at 11:30. Jones County Public Schools are closed for students for winter break from December 20-January 5th. We hope all families have a wonderful holiday season!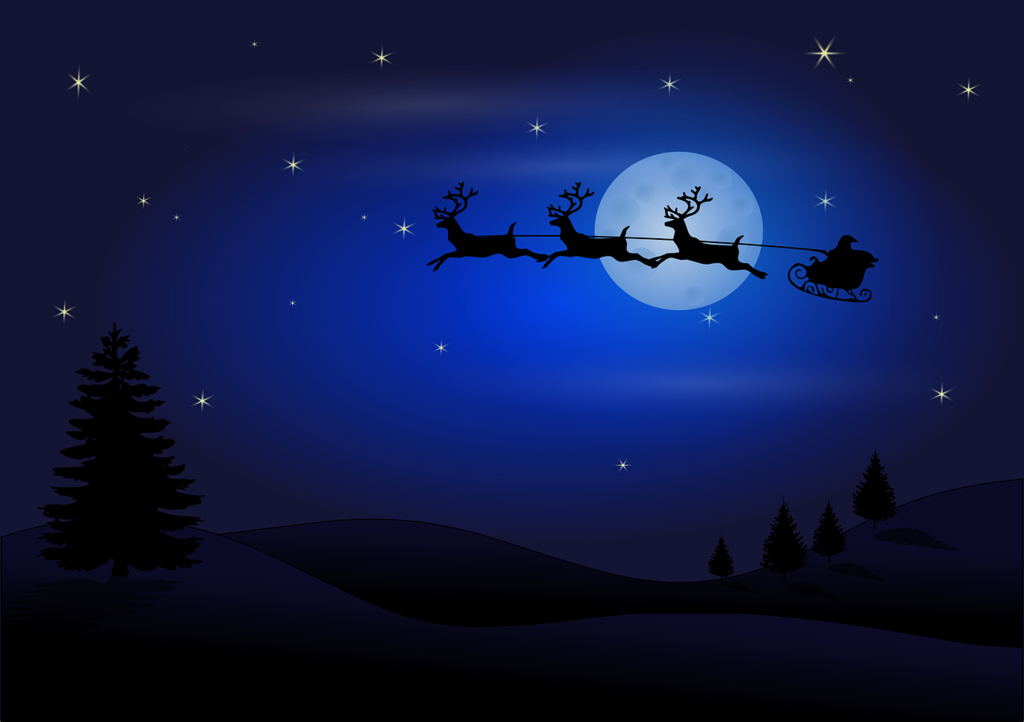 HOSA Sock Drive!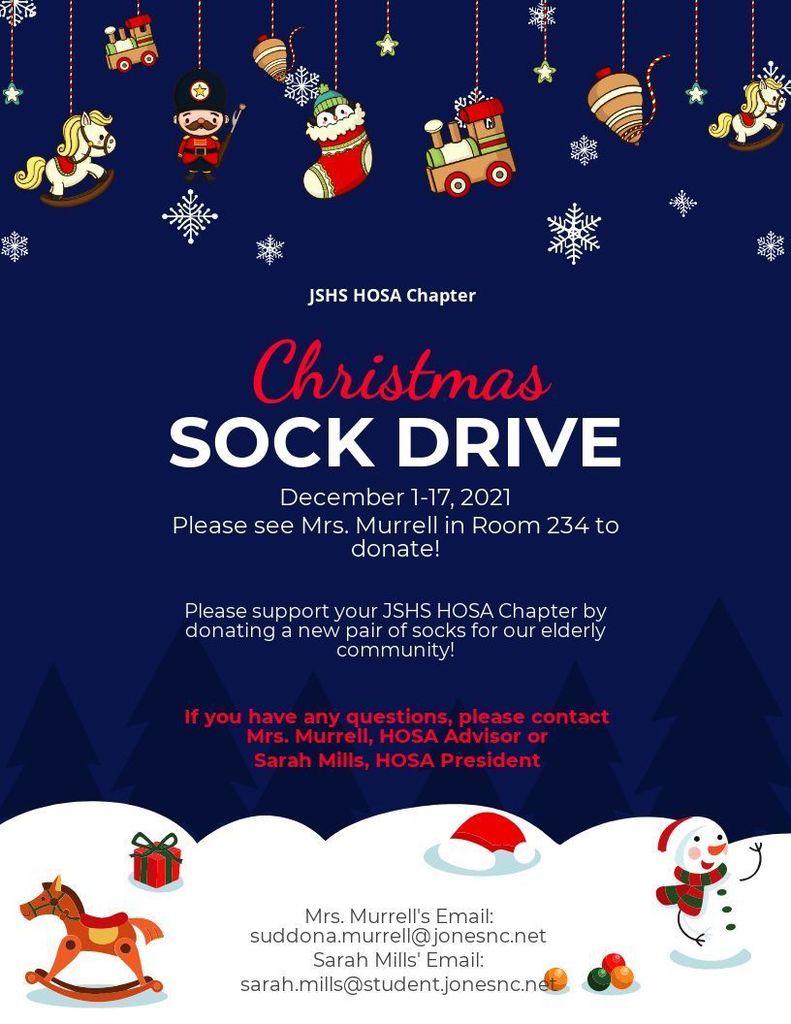 Our beginning teachers from across the county discuss lesson plan and classroom strategies.

Ms. Williams and her Computer Science students present their gaming projects to the Trenton Elementary students, showing the younger students the planning process, the coding techniques, and final products.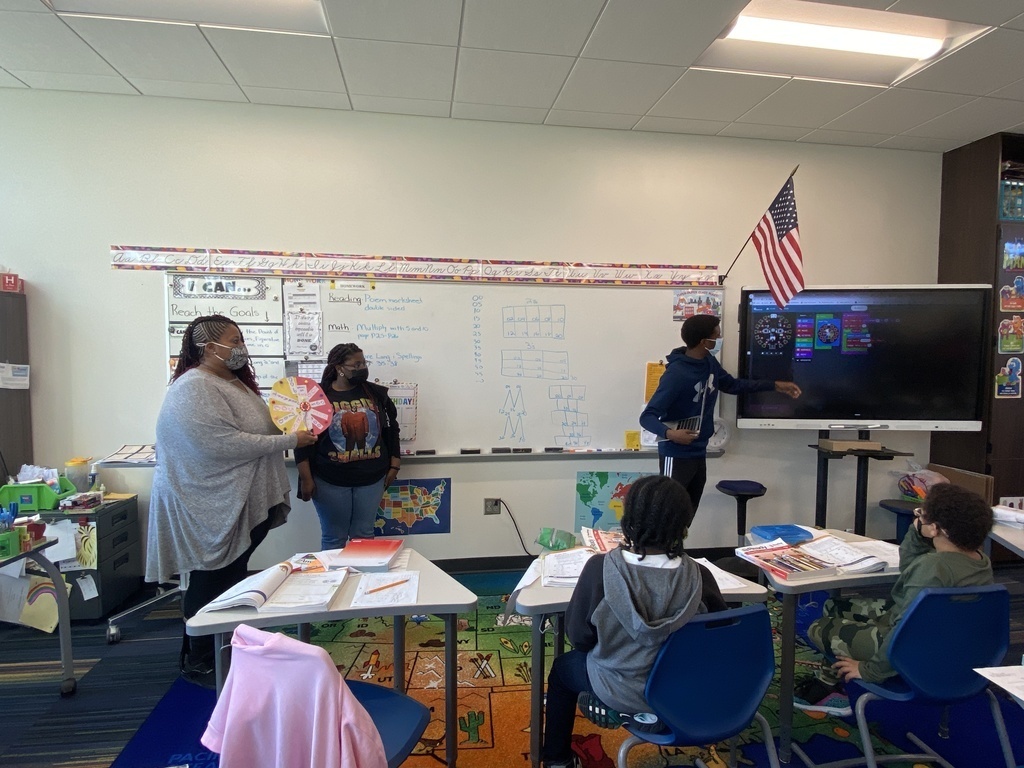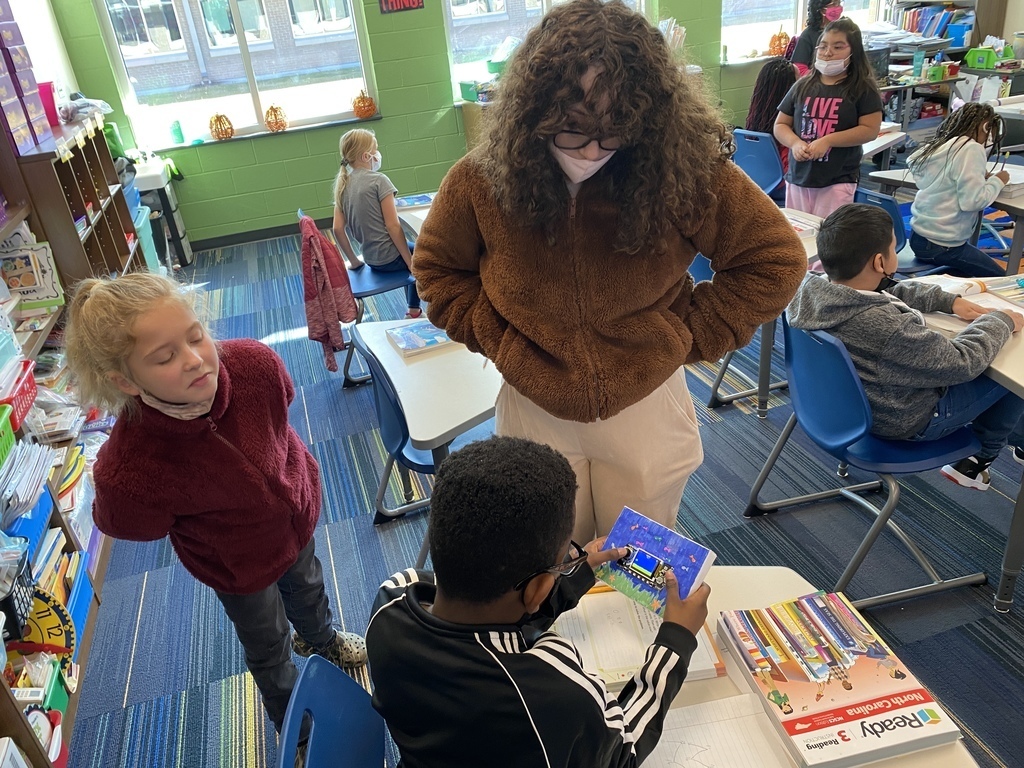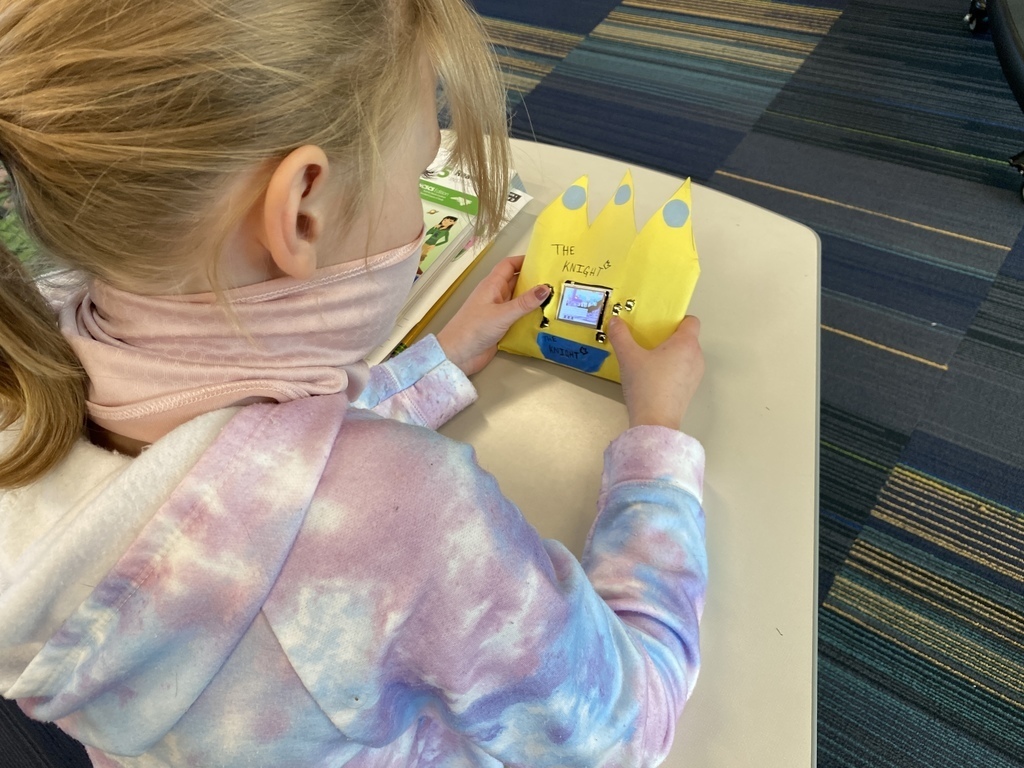 A few of many former Jones County students that are now amazing employees for Jones County Public Schools.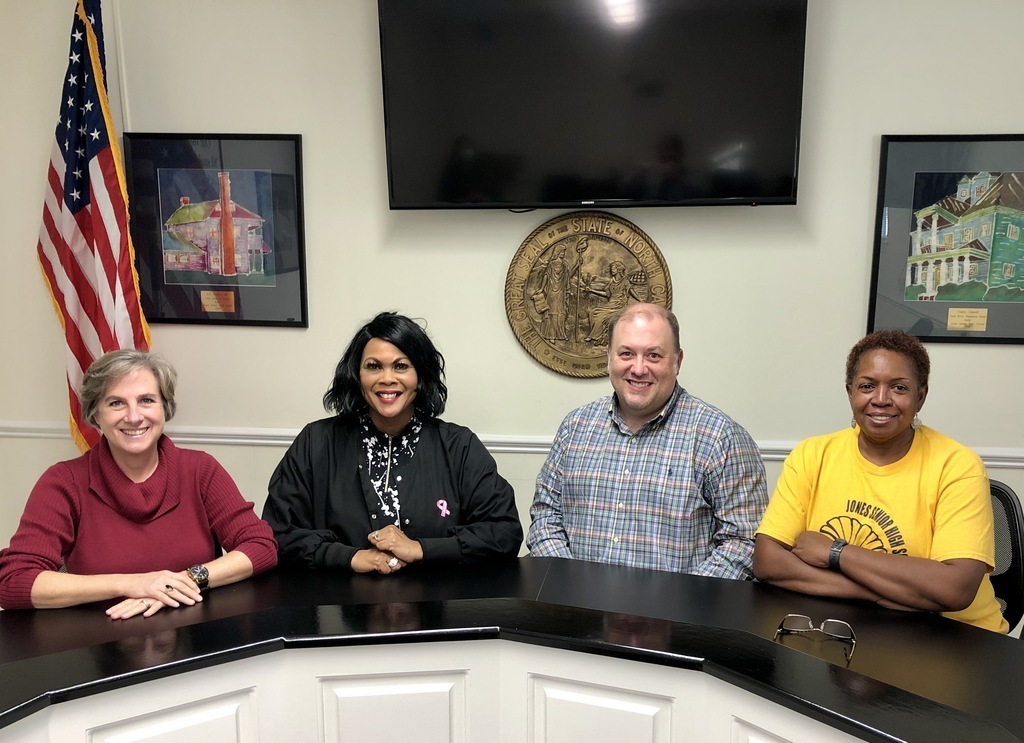 REMINDER: Thursday, October 14th, is an Early Release Day. School will dismiss at 11:30 for students. Friday, October 15th, is a Required Teacher Workday, which means no school for students.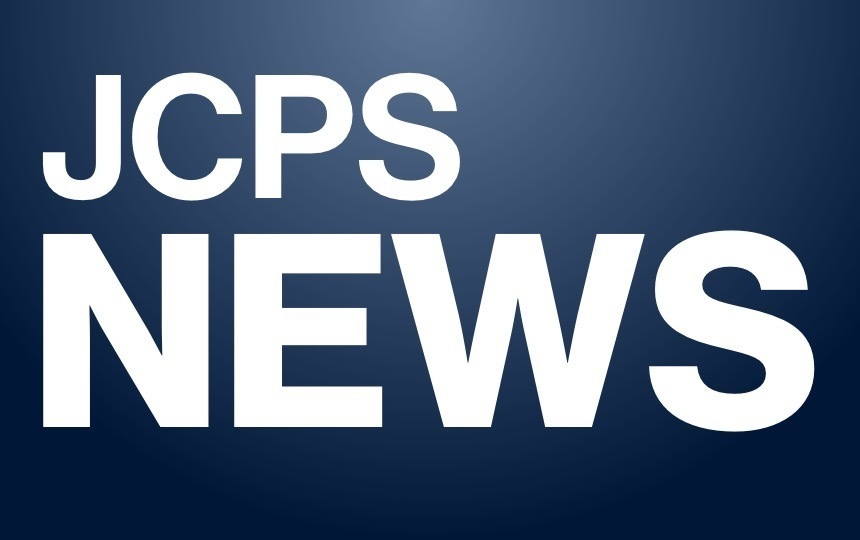 Three awesome principals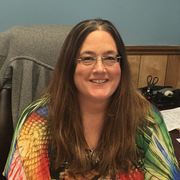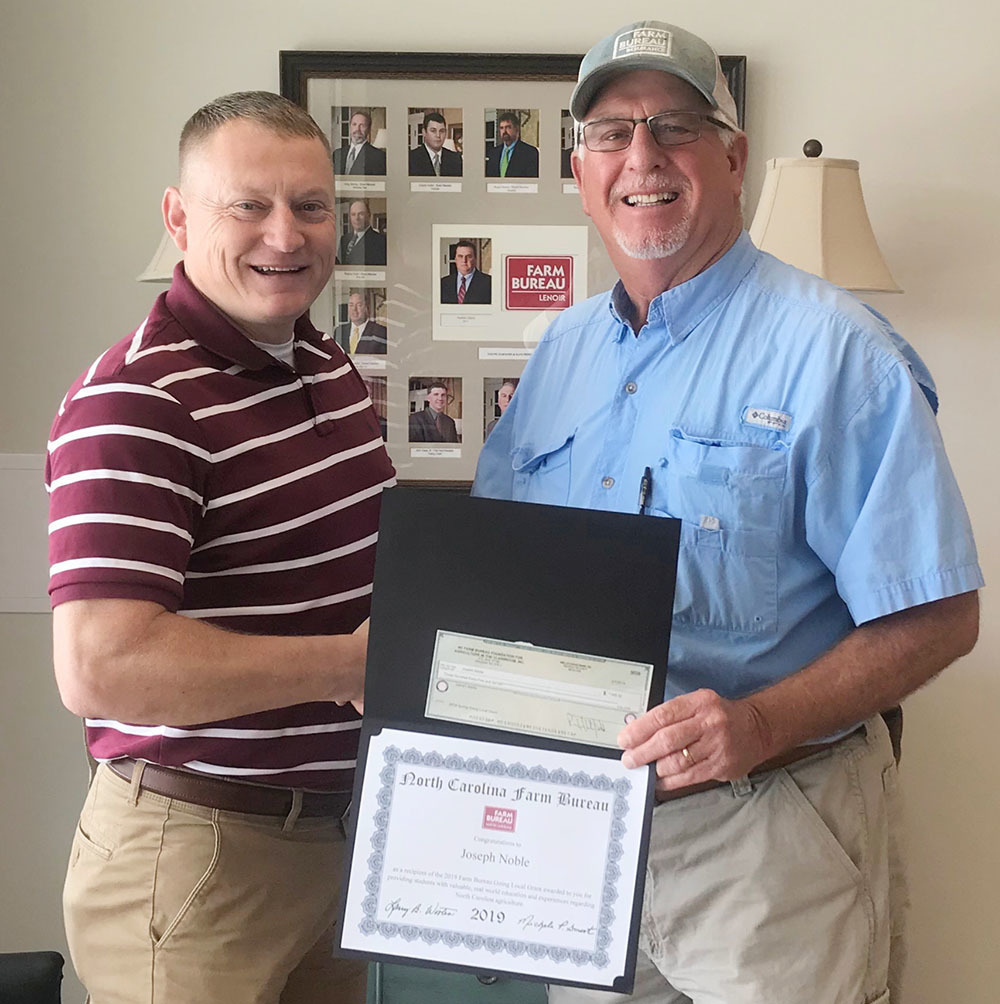 Happy National Principals Month to our elementary admins!

The Filling Station presents: Jones County - A Perfect 10!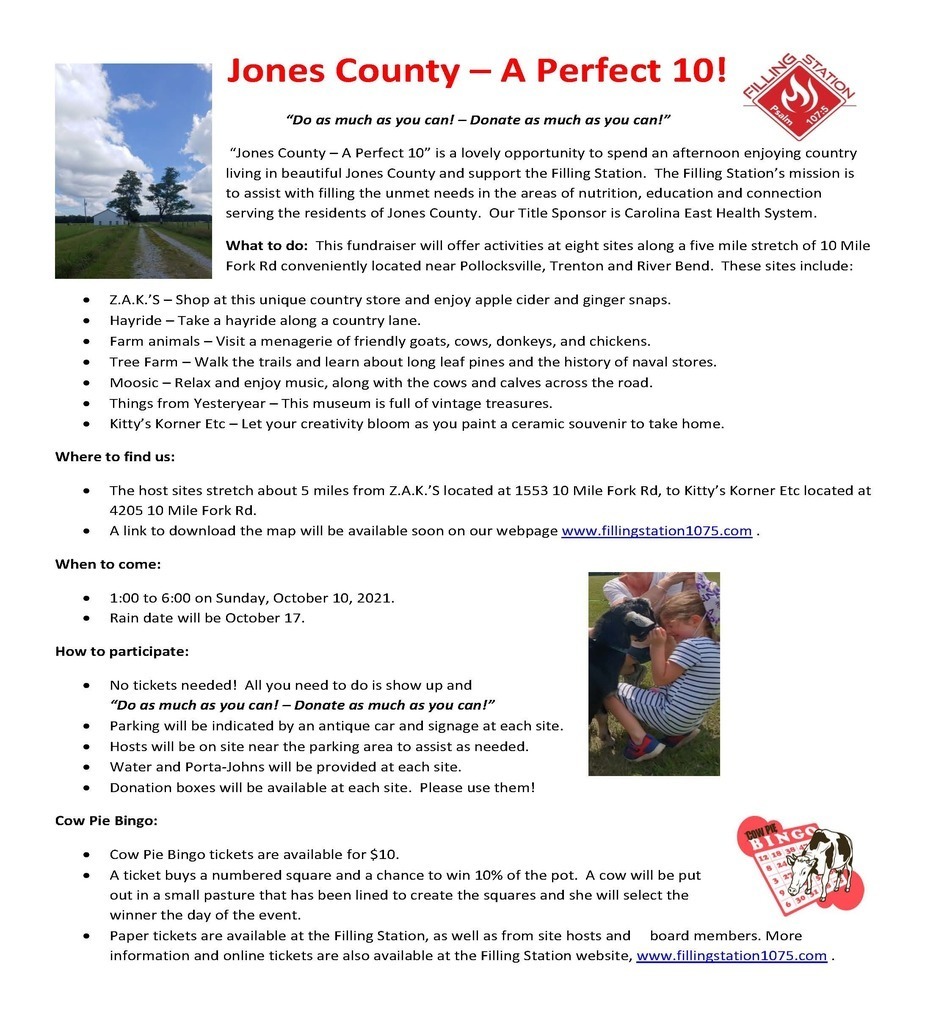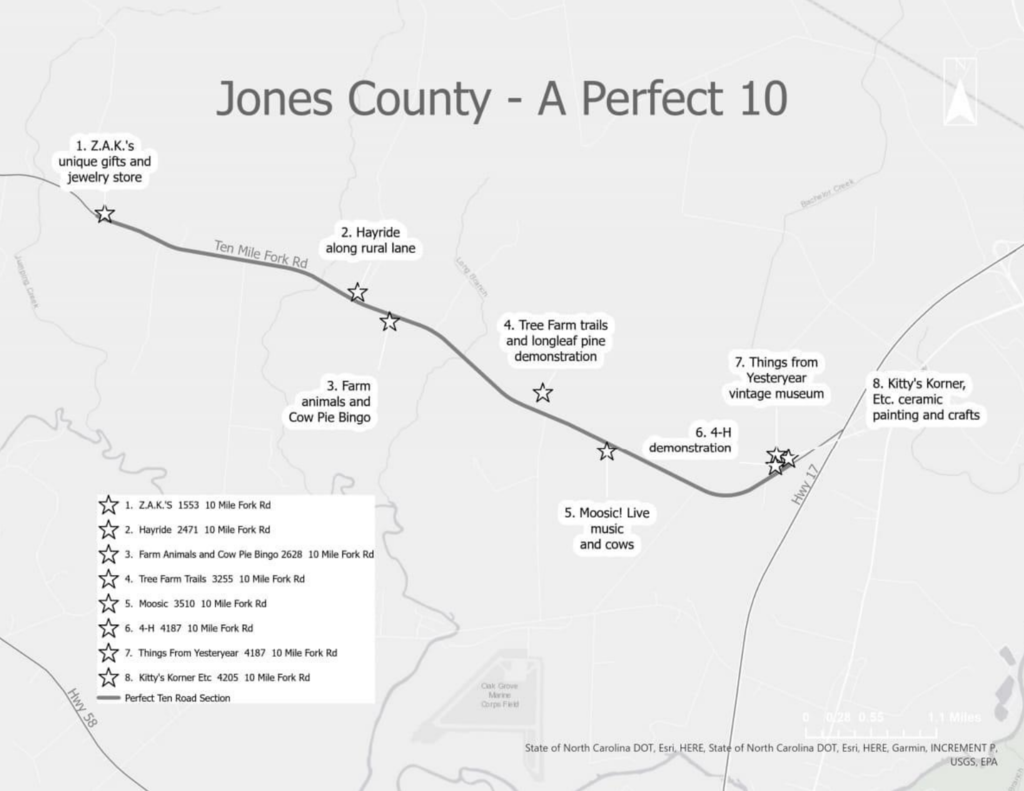 Ms. Grimmett tasked the AIG Mustangs with creating a chair that would support George and Bruno.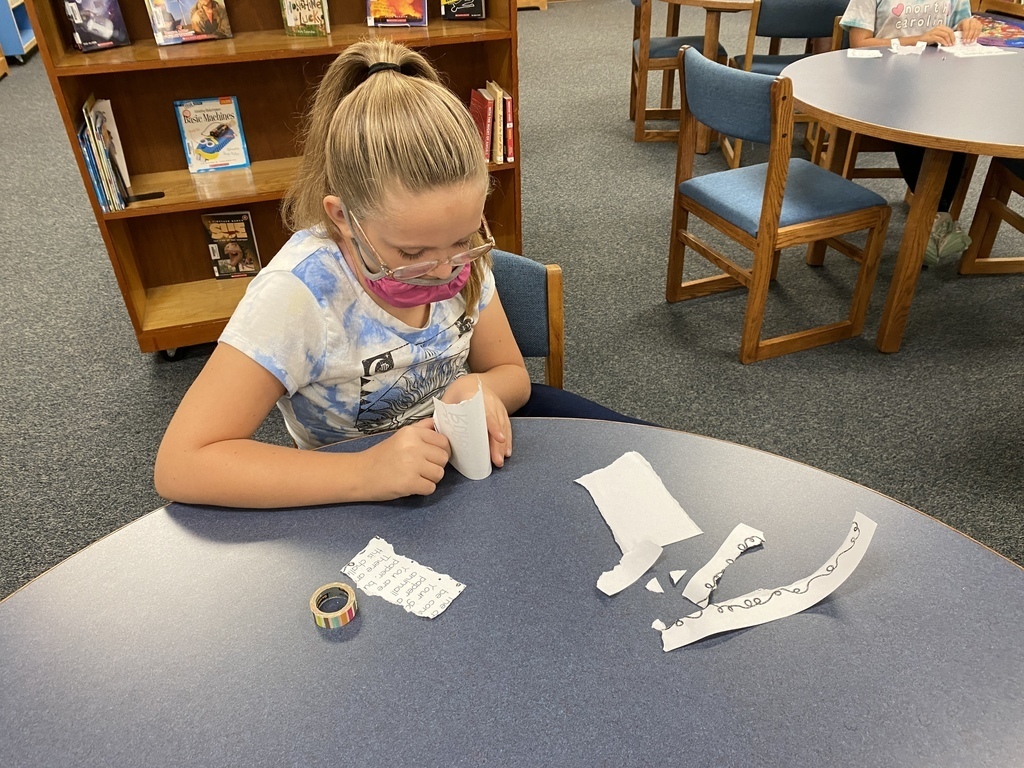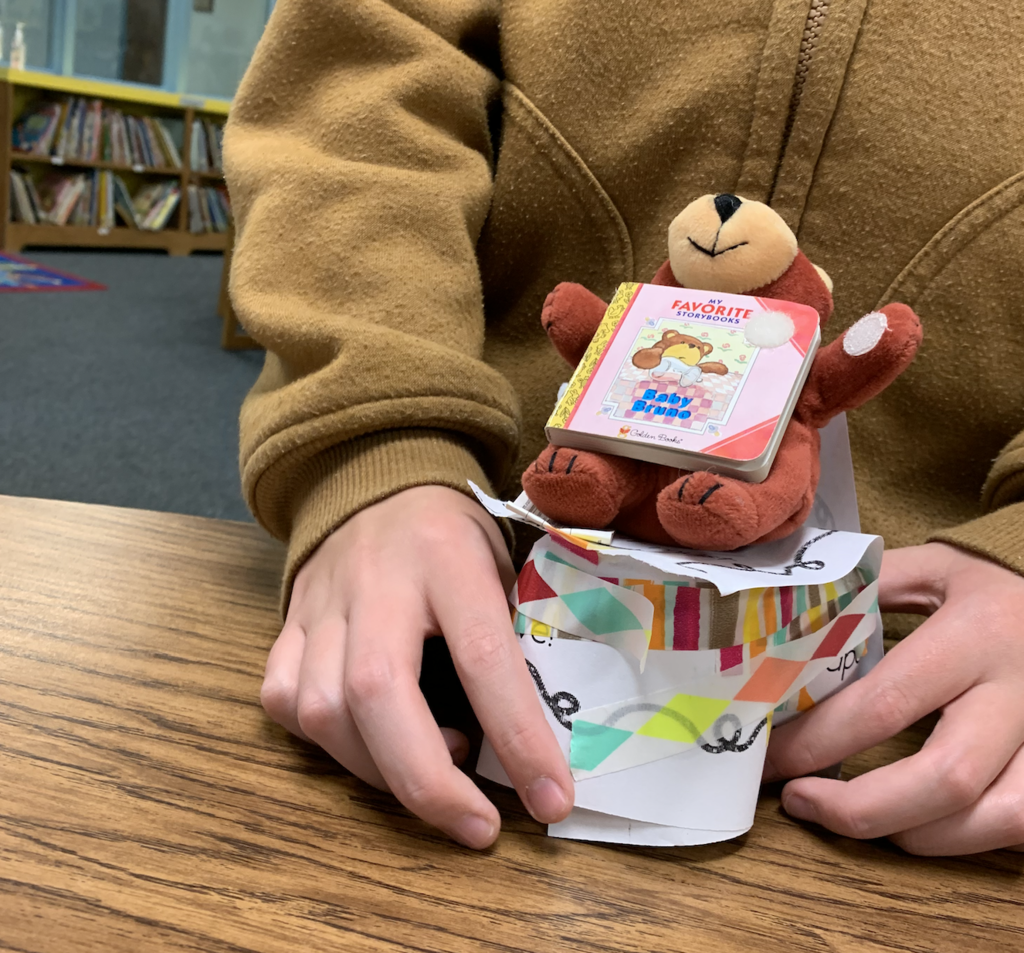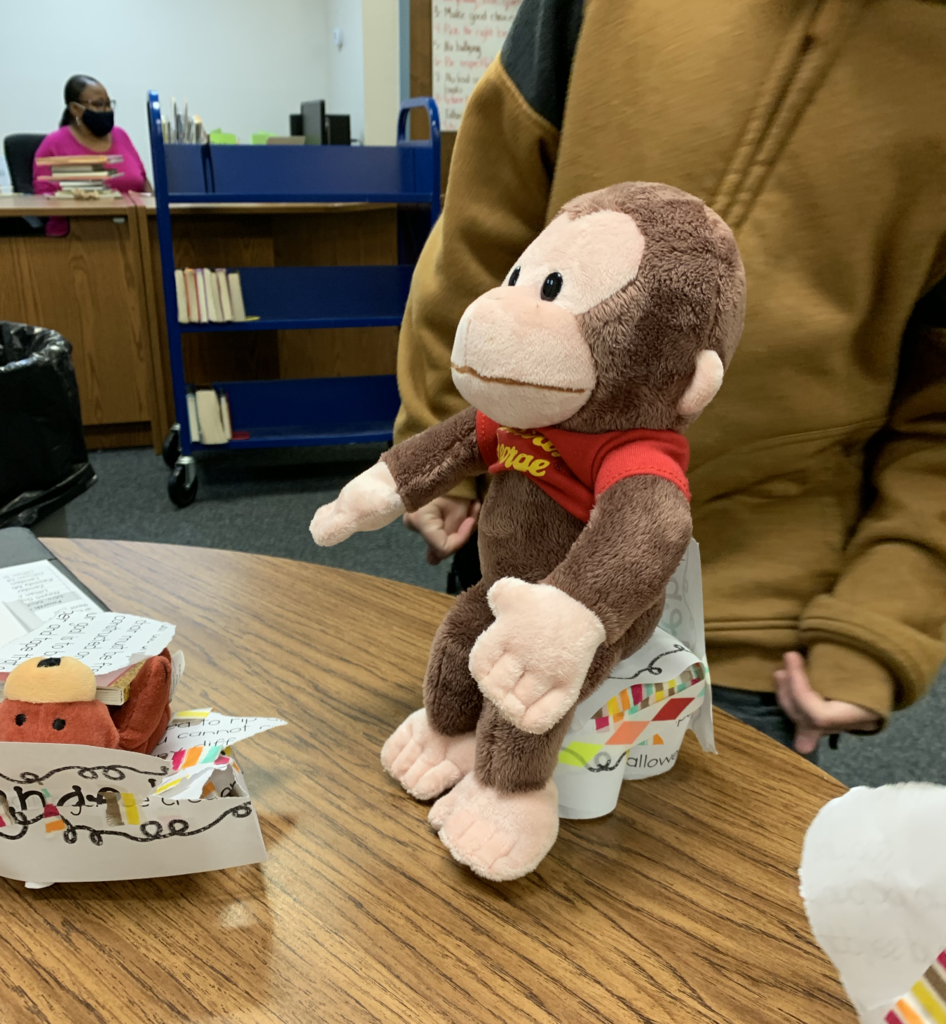 Just being his awesome self, Mr. Kester (of the English Department) used his planning period to help out in this math class.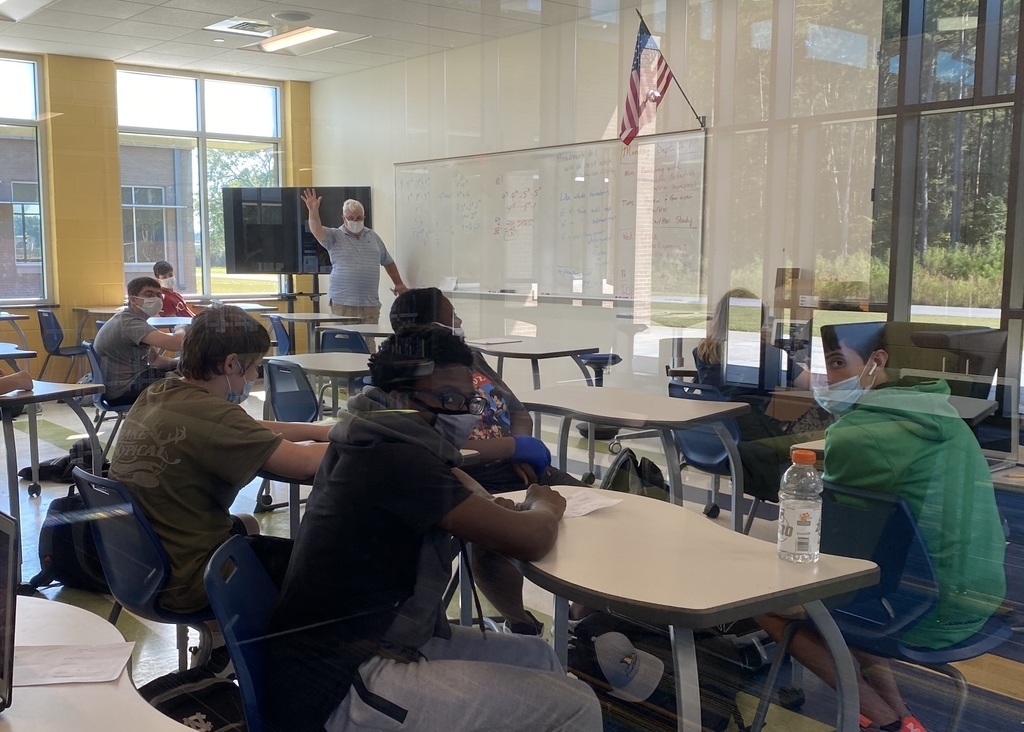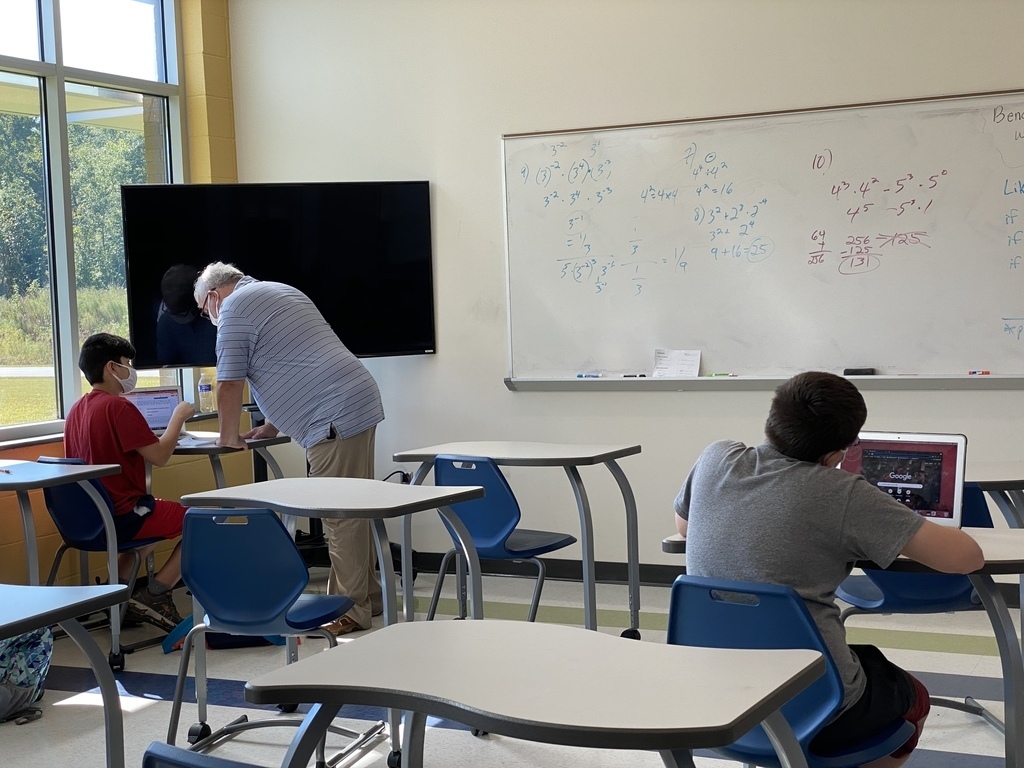 Ms. Grimmett has some fun with the AIG at PES!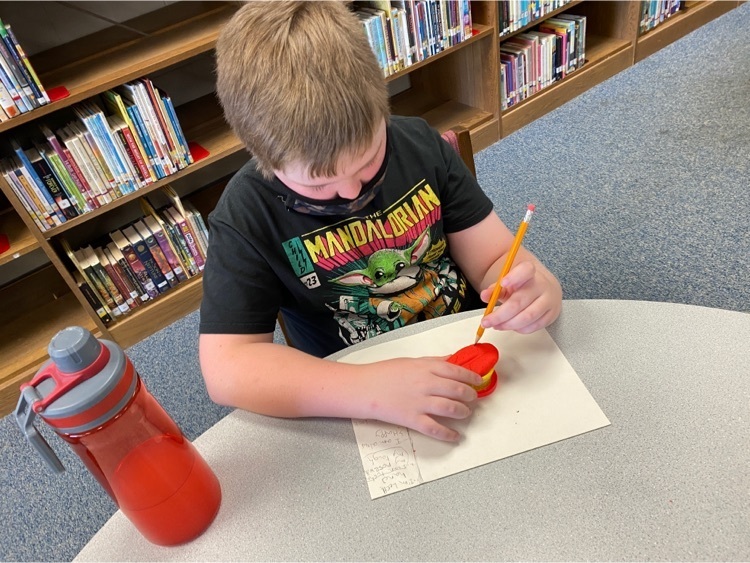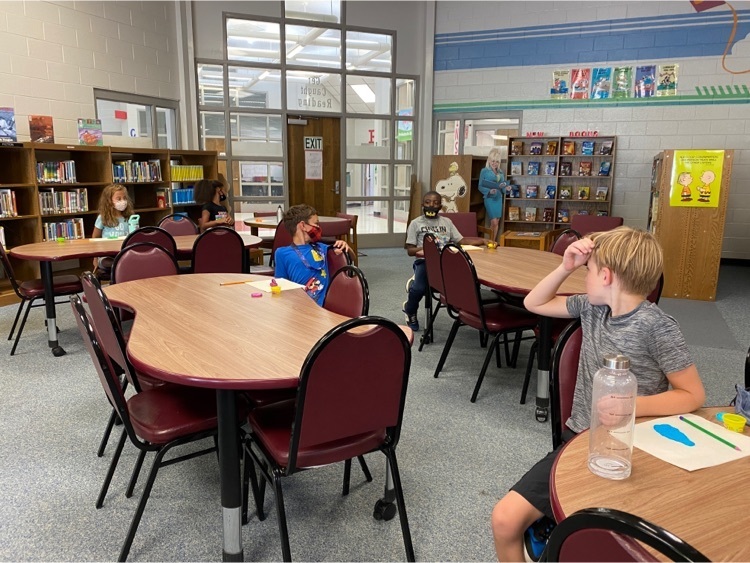 One of the amazing messages our students receive daily!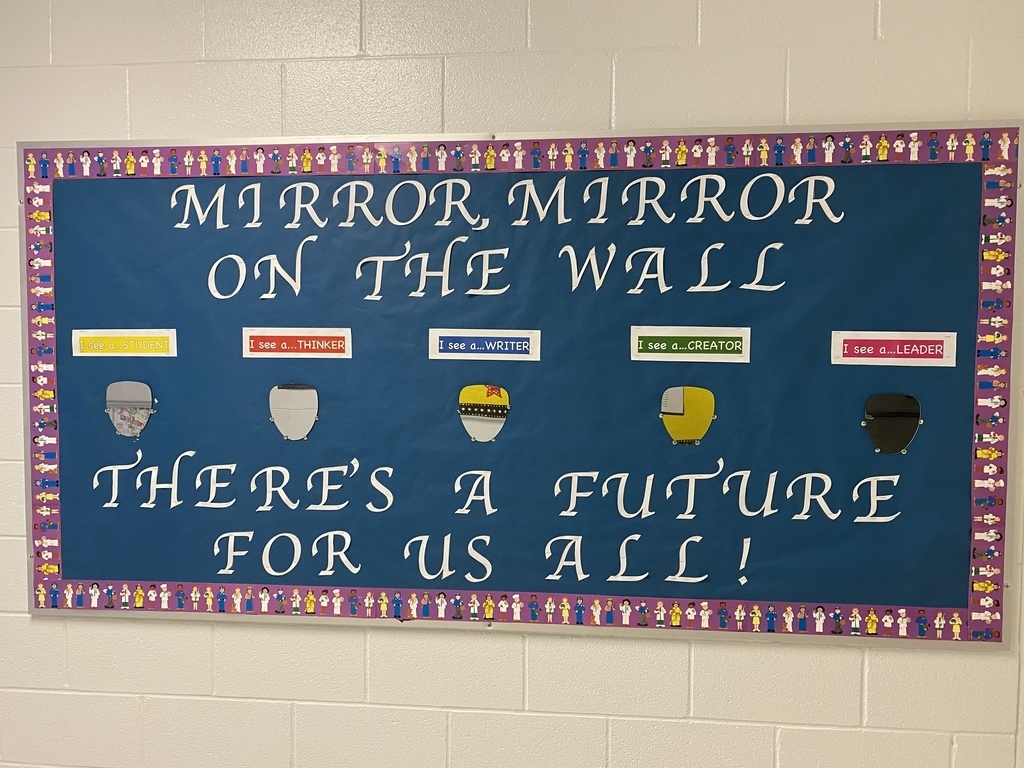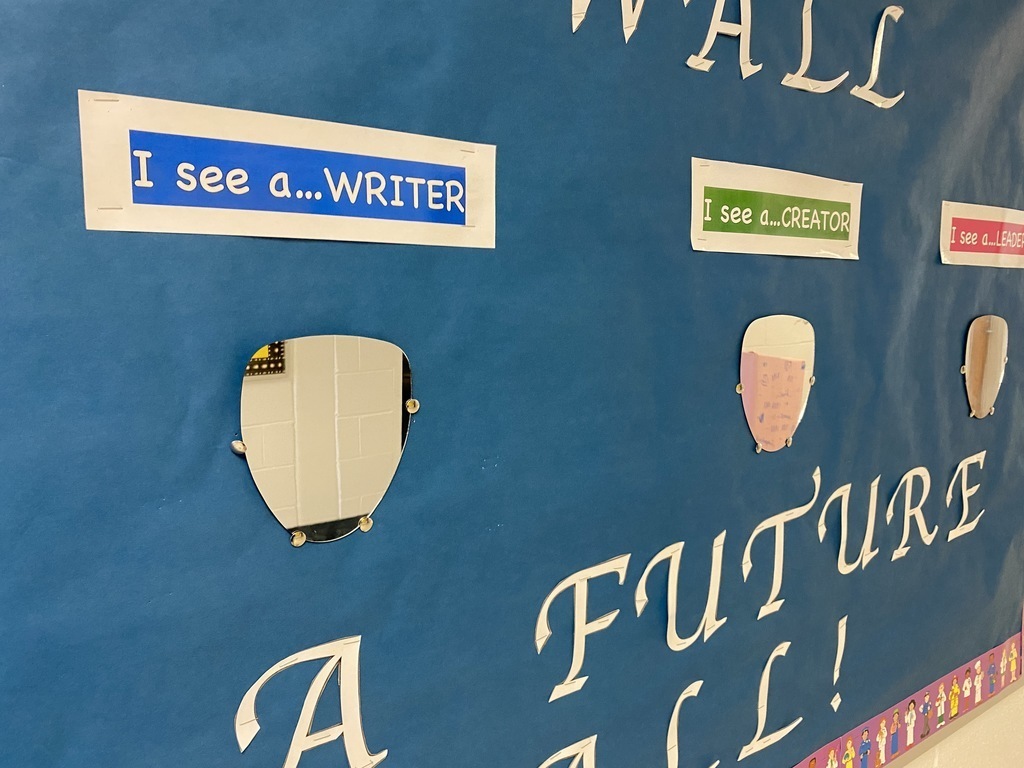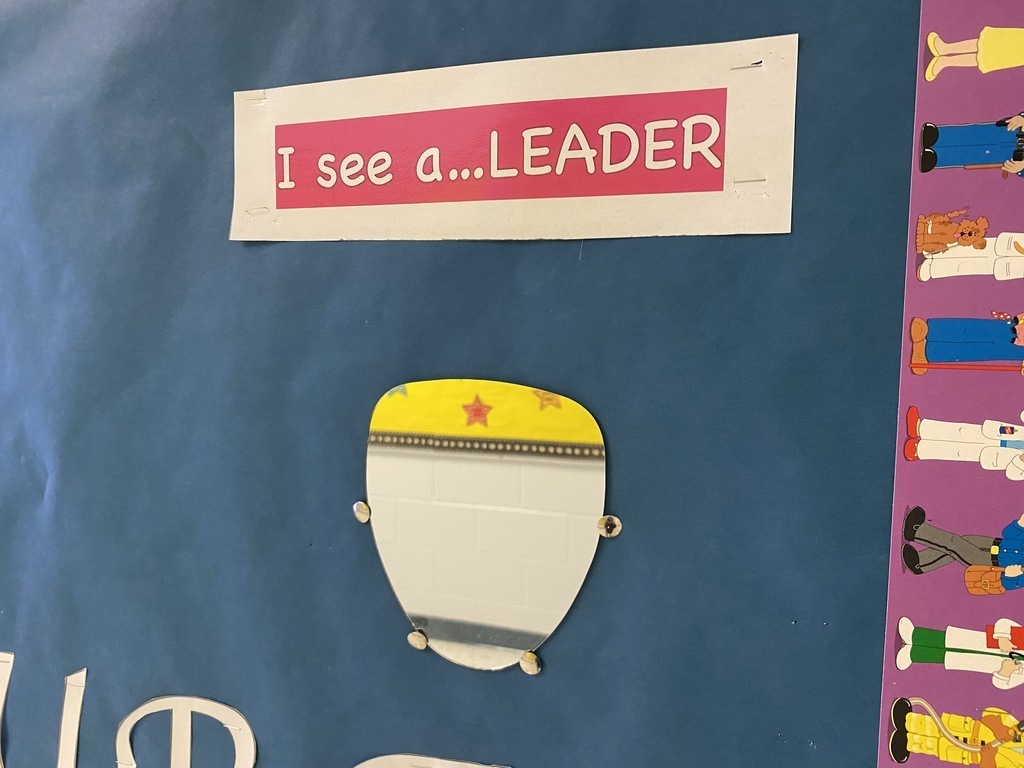 Jones County Parks and Recreation, Friends of the Brock Mill, Sheriff Wineman and the Sheriff's Office, and the Neuse Regional Libraries will be hosting a family-friendly Movie Night on September 24, 2021, at 7:00 pm.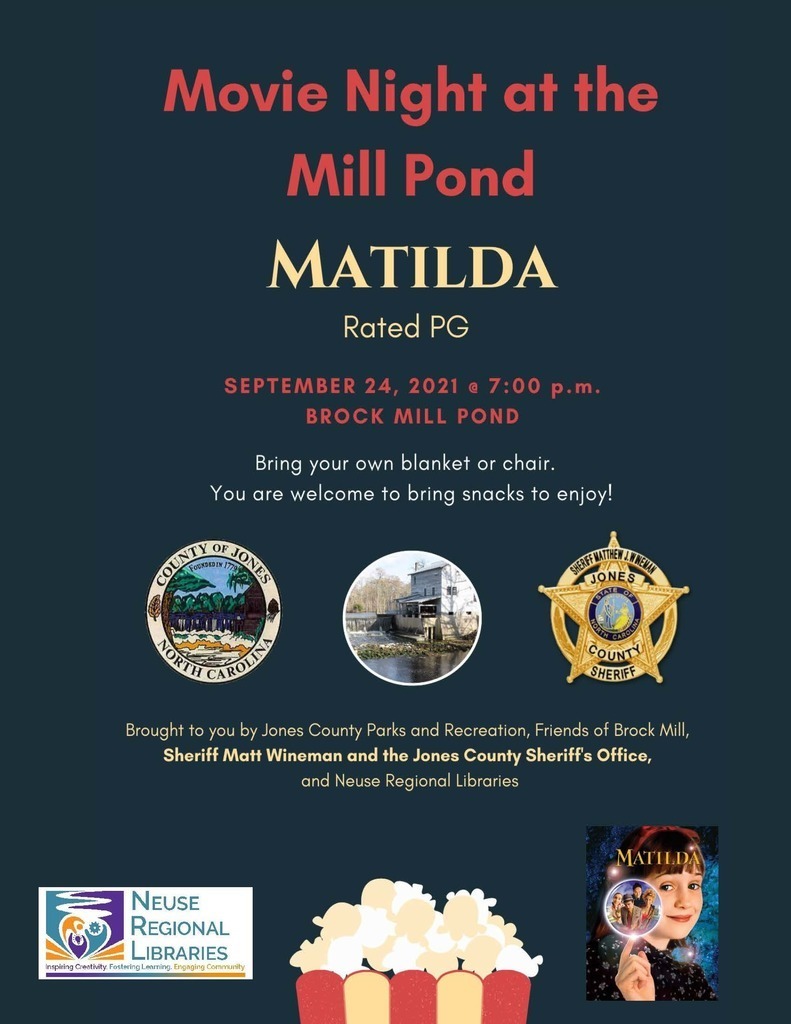 Please complete the following survey. This information will allow schools to identify connectivity needs.
https://bit.ly/3mTo3CS

On August 27th at 11 am, Jones County Public Schools Board of Education met to review mask requirements for Jones County Public Schools K-12 students. After reviewing the data for all schools and grade levels, the Board of Education approved requiring masks for all 6-12 grade students in Jones County Public Schools. There is also a very strong recommendation that all K-5 students wear masks. The Board and Dr. Thigpen will review the data and mask requirements each month.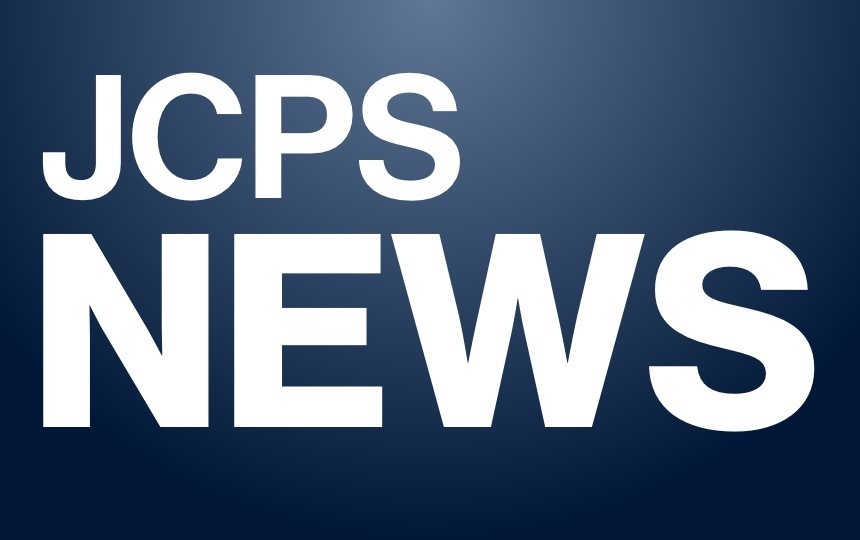 Jones County K-3 teachers participated in professional development on new state reading assessment.